Mon, 18 October 2021
Fibonacci, Ahimsa, & Humanity's Nonviolent Future
Join Rev. John as he explores a pattern in humanity's evolution that links us to the Buddha's awakening and our potential as evolved beings who do no harm on the planet. Joshua Long and the UUCA Ensemble will provide music. Delivered on Sunday October 17th, 2021.
---
Fri, 15 October 2021
Wrestling with Forgiveness
When we have done something important wrong, or worse harmed someone, we carry that burden. Confronting it, engaging our failure to live our values, feels like a wrestling match. Why is that? And what blessing can come from wrestling with our worthiness for forgiveness and self-forgiveness? Rev. Anastassia preaching, with music by Josh Long. Delivered on Sunday October 3rd, 2021.
---
Fri, 15 October 2021
The Prayer before the Prayer of Forgiveness
We know giving forgiveness is an important human virtue, yet whether, how, and when to forgive are challenging questions. What is the spiritual work that proceeds our ability to forgive? Rev. Anastassia preaching, music by Rob Redei and the UUCA Choir. Given on Sunday October 10th, 2021
---
Mon, 2 August 2021
Water Metaphors
Did you know that the earth is 70% water and you are 60% water? That is a close comparison. Does this mean anything to you? If it does or doesn't listen to Rev. John's message on water and why understanding this element is a way to better understand ourselves.
---
Sun, 30 May 2021
Rev. John T. Crestwell, Jr., Why I am (Still) a UU - Part II
Theology and Practice. Rev John continues part 2 of his discussion on why, after 20 years, he is still a UU.
---
Sun, 23 May 2021
Rev. John T. Crestwell, Jr. Sermon: Why I am (Still) a UU - After 20 Years
I became a Unitarian Universalist in 2001. It's been 20 years. I have changed--a lot. I want to share this story with you and how I see the purpose of our faith today in the religious landscape.
---
Sun, 16 May 2021
Rev. Anastassia Zinke Sermon: Members Sunday
What has membership meant to UUCA over through the ages? We want to honor the act of committing to a community of faith. Come join Joshua Long, the Membership Team, and several UUCA members as they share stories, music, and reflection for this special service.
---
Sun, 9 May 2021
Rev. Dr. Robert M. Hardies Sermon: Love, Always
At the heart of this and every Beloved Community is love, always love. But love isn't just a feeling, it's a practice—a shared practice of affection and care. In congregational life, it matters how we tell the story of our love. This Sunday we'll consider some "love stories" and what they have to teach us about the practice of love at church. Music by Rob Redei and the UUCA Choir.
Rev. Rob Hardies is a preacher, teacher, and an experienced leader of retreats and pilgrimages. From 2001 to 2020, he was Senior Minister of All Souls Church, Unitarian in Washington, DC, a large, multiracial congregation. During his ministry at All Souls, Rob helped create organizations that advocated for marriage equality and for voting rights. He lives in Washington with his husband and son.
---
Sun, 2 May 2021
Rev. Anastassia Sermon: The Danger of the Single Story
Chimamanda Ngozi Adichie states that the danger of the single story is "the ability not just to tell the story of another person, but to make it the definitive story of that person." One single story that has been part of American history is that Black lives are expendable. We have seen again and again that this single story is not only dangerous, but deadly. In this service, we will consider the Derek Chauvin trial, and how many worked to counter the single stories that informed this case. We will highlight how we need to continue to counter racist and problematic stories, and re-story our way towards Beloved Community. Music by Joshua Long.
---
Sun, 25 April 2021
Rev. Anastassia Sermon: Dedicate Ourselves to Save this Earth
Ralph Waldo Emerson recognized that the world is meant to be savored and we are designed to savor it. Why is the act of savoring essential for our spiritual lives? Once we have seen the world and savored its beauty, then we know we are called it save it, both for itself and for ourselves. Let us dedicate ourselves to saving this earth.
---
Sun, 18 April 2021
Rev. John Sermon: On Fire - The Burning Case for a New Green Deal
Today we examine Naomi Klein's most recent book while also examining "regenerative economies" and how UUCA can adopt and adapt some of its current social justice practices. Music by Rob Redei and the UUCA Choir.
---
Sun, 4 April 2021
Our Earth is the Home of the Beloved Community Sermon
Rev. John T. Crestwell, Jr., Minister
Rev. Anastassia Zinke, Minister
The early Jesus followers believed that they would be with Jesus again in an idyllic, earthly community. On this Easter Sunday, we celebrate the paradise that our Earth is meant to be and dedicate ourselves to be evangelists for this earth. Music by Rob Redei and our UUCA Choir.
---
Sun, 28 March 2021
Rev. John Sermon: Liberation, Accountability, Yin and Yang
We yearn for freedom but what does ultimate freedom look like? In this service Rev. John will look at integrative spirituality as a framework for your spiritual freedom.
---
Sun, 21 March 2021
Rev. John T Crestwell, Jr. Sermon: Authenticity, Keeping it Real, and Cancel Culture
Join Rev. John as he examines the value of being authentic while also being accountable to the relationships around you. The message will also address the pros and cons of "Cancel Culture" and why respect is at the heart of the matter.
---
Sun, 14 March 2021
Rev. Anastassia Zinke Sermon: Commitment to Mutuality
Mutuality exists when we live in such a way that we extend the same level of respect, care, and compassion for one another. When we "live for one another" as our Sunday covenant states, we extend this mutuality to our choices beyond the one-to-one relationship. For example, when we wear COVID masks or quarantine to keep one another safe, or when we increase access whether by adding ramps or by shifting away from being a mono-culture towards being multicultural. We can live in mutuality by truly getting to know one another. This Sunday, we will recognize the profound loss and impact of COVID over the past year, and also lift up how sustaining being in mutual relationship with one another is. Rev. Anastassia Zinke, preaching. Music by Rob Redei and the UUCA choir.
---
Sun, 7 March 2021
Rev. Anastassia Zinke Sermon: Commitment to Non-Violence
Have you ever noticed that we don't have a word for nonviolence in itself? In all our languages, this ancient though often untapped practice, has been referred to linguistically as the opposite of violence. It is more than that. Let us consider what nonviolence is, not merely as a political strategy, but more as a personal and spiritual practice. How can nonviolence disrupt patterns of harm, and help move us into the spiritual wholeness and right relationship. Rev. Anastassia Zinke preaching. Music by Joshua Long, UUCA Ensemble & UUCA Choir.
---
Sun, 21 February 2021
Rev. John T Crestwell, Jr. Sermon: Emergent Strategy
Emergent Strategy means that we practice biomimicry. That is, we do what nature does in our religious, social, and political associations. How can this way of life transform our planet and our Beloved Community? Rev. John and Rev. Anastassia will share the pulpit. Music by Josh Long.
---
Sun, 21 February 2021
Rev. Anastassia Zinke Sermon: Emergent Strategy
Emergent Strategy means that we practice biomimicry. That is, we do what nature does in our religious, social, and political associations. How can this way of life transform our planet and our Beloved Community? Rev. John and Rev. Anastassia will share the pulpit. Music by Josh Long.
---
Sun, 14 February 2021
Rev. Dr. Fredric J. Muir Sermon: Staying in the Struggle
In a popular Unitarian Universalist hymn (also found in many other hymn collections), one verse speaks about the promise of a better tomorrow (Beloved Community) shaped by the "flame of freedom in [our] souls and the light of science in [our] eyes." Beloved Community, freedom, and science. This trio has meaning that vibrates in our way of faith and in our nation - all three were publicly named at President Biden's inauguration. Let's hold these up in the light for greater clarity. Music by Rob Redei and the UUCA Choir.
---
Sun, 7 February 2021
Rev. John Crestwell, Jr. Sermon: Eschatalogical Exegesis
What does Beloved Community actually mean to you? What does it look like and feel like? In this message, Rev. John will take us on a journey toward our own realization of what BC is, means, and requires.
Don't let the title fool you. This sermon is about my personal spiritual journey as a Unitarian Universalist minister and why I'm now more nature-based and Zen about my faith and message for humanity.
---
Sun, 31 January 2021
Rev. Anastassia Zinke Sermon: Wholehearted Parenting
The best way to teach our children is to be and to show: how we behave and how we engage with the world are much better predictors of how our children will do than all the books we've read about parenting could teach us. Rev. Anastassia preaching. Music by Joshua Long.
---
Sun, 24 January 2021
Rev. Anastassia Zinke Sermon: Courageously Engaging the Gap
Brené Brown holds that we disengage for two reasons: to protect ourselves and because we feel that the people who are supposed to be leading us are not living up to the social contract. In this age of polarization and violence upon our democracy, when our public leaders, neighbors, and family members have disappointed us, how can we courageously step into the gap between reality and our aspirational values? Rev. Anastassia preaching. Music by Rob Redei and the UUCA Choir.
---
Sun, 17 January 2021
Rev. John T Crestwell, Jr. Sermon: The Thinking of MLK: Moving From Fear to Courage
What was Dr. King's secret to his success? Was it his education, family, timing, or something else? Let's explore this together as we look at what his message means to us in light of the state of our nation.
---
Sun, 10 January 2021
Rev. John T Crestwell, Jr. Sermon: Word is Bond
Rev. John responds to the events at the Capitol and shares the secret teaching of all ages which is the key to humanity moving forward toward beloved community. Abracadabra! "No one is sure as to the origin of the strange word 'abracadabra'. ... - The word is of Hebrew or Aramaic origin, being derived either from the Hebrew words 'ab' (father), 'ben' (son), and 'ruach hakodesh' (holy spirit), or from the Aramaic 'avra kadavra', meaning 'it will be created in my words'." (phrases.org.uk)
---
Sun, 3 January 2021
Rev. Anastassia Zinke Sermon: Embracing Vulnerability Service
With Rev. Anastassia. Though we don't always recognize it, shame causes us to disconnect from love and belonging. We can restore connection when we embrace our own worthiness and demonstrate vulnerability and authenticity. Why is this particularly important as we seek to build the beloved community? Music by Rob Redei and the UUCA Choir.
---
Sun, 20 December 2020
Rev. Anastassia Zinke Sermon: Hanukkah Hope and Resilience
In this short homily, Rev. Anastassia Zinke shares her family's story of Hanukkah and why this celebration is still important for her life.
---
Sun, 16 August 2020
Building Beloved Community: Voter Suppression
Voter Suppression is an unacknowledged part of American history. Today's service will spotlight the history of voter suppression both nationally and locally and provide steps you can take to challenge these laws and practices. When We All Vote… All Voices are Heard. Music by Joshua Long and the Awake Singers.
---
Sun, 14 June 2020
Rev. John T Crestwell, Jr. Sermon: Care-Full and Care-Less
This is my last sermon until August. I'm taking a month off to rest. In this message, I talk about compassion and these exciting and excruciating times we live in. There are days when things seem surreal. If you are A UU with only a little time, go to the 17:00 mark and listen to my message directly pointed toward Unitarian Universalism and our present/future. Enjoy.
---
Wed, 3 June 2020
Emotional Literacy is Our Salvation
Listen to Rev. John as he shares his theological underpinnings and why he feels EL is humanity's salvation.
---
Sun, 24 May 2020
From Isolation to Innovation
In this message, Rev. John puts social and spiritual context on what is happening today with the pandemic. He discusses his understanding Gaia (Mother Earth), karma/dharma/sin, history, and the lesson(s) we must learn. Enjoy.
---
Sun, 26 April 2020
Five Promises of Unitarian Universalism
It's late getting posted but here is Rev. Anastassia Zinke's candidating sermon before she was voted in as UUCA's minister of equal standing with Rev. John
---
Sun, 19 April 2020
Surrender to the Earth
Sunday, April 19, 2020
10:00 am Service
Surrender to the Earth
Reverend Kathleen C. Rolenz, Interim Minister
On this Sunday before Earth Day, we, like the earth, are taking time to pause, reflect on how to respond to the immediate global crisis. Although Earth is getting a break from human-made environmental abuses, it's only a matter of time before humans return to our habits. How can we help the earth - and all species survive and thrive for the near and long-term future?
---
Sun, 12 April 2020
Surrendering to Hope
In this message, Rev. John looks at the themes of Easter and the symbolic meanings to this celebration and shows how regeneration is a teaching of nature and not just from traditional religion.
---
Sun, 22 March 2020
Lemons to Lemonade
Convert and reframe where you are today.
Rev. John T. Crestwell, Jr.
---
Sun, 8 March 2020
You Throw Like a Girl
Rev. John answers the question: What is a real man? In this sermon he will focus on an Oprah endorsed book, "You Throw Like a Girl" written by a former pro athlete, Don McPherson, who tells the story about his blind spots as a cis-gendered male athlete raised with many stereotypical biases. Rev. John will offer his comments as well as his own personal narrative about his growth and struggles around gender, race, and manhood.
Reverend John T. Crestwell, Jr., Minister
---
Sun, 1 March 2020
AWAKE or WOKE?
Awake or Woke?
Reverend Kathleen C. Rolenz, Interim Minister
UUCA adopted the 8th Principle in April 2018 –
a move which has called the entire congregation into a journey to counter racism and oppression. Building Beloved Community (BBC) created the 8th Principle Practice Series in response to this commitment with the hope that all 381 members of UUCA take the class at least once as part of waking up to the realities of racism and white supremacy. At the same time, we acknowledge that waking up from the slumber of whiteness can be awkward and painful for white people; and frustrating and exhausting for people of color. How might we – as members striving to build Beloved Community, together, move from being asleep to awake to woke? UUCA Choir will provide.
---
Sun, 23 February 2020
A Place for the Quiet Ones
Reverend Kathleen C. Rolenz, Interim Minister
On any given Sunday morning, the worship services should (ideally) address diverse needs. Worship needs to not assume unanimity in our theological, cultural, gender/affectional orientation, social location, racial, neurobiological orientations. The one category that is often overlooked in creating church and planning programs is the introverts! This sermon, purchased at the Fall Fundraising Festival by Jamie Harms will explore the needs of the introvert and how church can be a generative space for them as well. Rev. Kathleen will use the book Quiet: The Power of Introverts in a World that Can't Stop Talking by Susan Cain as a primary resource.
---
Sun, 16 February 2020
What Does it Mean to Be a People of Resilience?
In this brief message, Rev. John uses the UU Soul Matters theme of Resilience to show how the African American story in history epitomizes the word; and offers some brief advice for anyone needing to be reminded why they are alive today--in this time of social change.
---
Sun, 9 February 2020
Balancing the Polarities: Science and Religion
On UUCA's inaugural Science Sunday (aka Darwin Sunday) Rev. John continues his message about why we are both/and not either/or people and uses quantum entanglement as his proof. This was a wonderful multigenerational service so there are beautiful kid voices in the audio. We need that level of innocence and curiosity to move our thinking forward... Enjoy.
---
Tue, 4 February 2020
The Soul's Last Dance: Reflection on Aging for All Stages of Life
All of us are aging, and all of us are dealing with the realities of our aging in different ways. This sermon will reflect on the various life stages, with a particular focus towards the last 1/3 of life—on its challenges, its gravitas, and its grace.
---
Sun, 2 February 2020
By the Pricking of My Thumbs
Leika Lewis-Cornwell, Intern Minister
"I'd lose my head if it wasn't attached to my body," the old joke goes. But what about when it's the body itself doing the remembering? This sermon will examine the ways our bodies and minds manifest our environment and history, and explore what that means for how we build resilient communities together.
---
Sun, 19 January 2020
90 Years later (MLK Sunday 2020)
The late Rev. Martin L King Jr.'s arrival as a leader and messenger of peace marked the apex of a repeating paradigm shift in America; a pattern that Rev. John believes occurs every 50 or so years. Obama/Trump is part of this historical pattern as we reconcile our original sin from 1619 when the first blacks arrived to the New World (which of course wasn't "new"). In this sermon, Rev. John gives new insight into old problems about race and human relations and offers his simple solution. Enjoy.
---
Mon, 6 January 2020
Ten Rules for Living
Ten Rules for Living
Rev. Kathleen Rolenz, Interim Minister
Happy New Year! If you're like most, you see the new year as a fresh start; a chance to break an old habit and start a new one. Jean Vanier, a spiritual leader of the L'Arche communities was asked the secret of life and by way of response, he provided "ten rules for living." Let's start living!
---
Sun, 29 December 2019
After the Good News
Rev. John shares his findings and response to the wonderful book by Rev. Nancy McDonald Ladd, After the Good news, which asks are liberals really progressing or just in a delusion of conscience? What happens if you give up on the idea of progress? What comes after? And, how does Rev. John see progress and the karmic patterns of history? Check this important message out...
---
Tue, 17 December 2019
Everything's Still Awe-full
Reverend Kathleen Rolenz, Interim Minister
December's Soul Matters theme is "awe" - a theme which invites us to reflect on the places which we find awe-inspiring. At the same time, the daily news brings one alarming and distressing reality after another. Couple that with the fact that the holidays are not always awe-some, how do we find awe and wonder? The answer may surprise you.
---
Mon, 9 December 2019
The State of Our Union
Join Revs Kathleen and John as they discuss the past, present and future of our congregation. Rev. Kathleen begins with honest dialog about her experience at UUCA; while Rev. John shares his personal vision for the congregation.
---
Sun, 1 December 2019
The New American Transcendentalism
Join Rev. John as he explores part 2 of a sermon where he analyzes the primary and secondary religious stories that undergird our lives. In this message he states that we must move from linear to non-linear thinking--toward quantum thinking. He says that the West is in the midst of a major paradigm shift that will lead us to the world we dream about.
---
Tue, 19 November 2019
The Sum of All the Parts
Rev. Kathleen Rolenz, Interim Minister
While in between churches, I spent a year serving as a full-time Chaplain Resident at the University of Virginia Medical Center, covering the oncology, emergency room and psychiatric unit. It was there-- in the midst of life, death, chaos and healing I learned of the importance of paying attention, and had the experience of losing faith and finding hope. This sermon was born out of that chaplaincy and won the Richard C. Borden Sermon Prize of $10,000. Come see if you think the sermon was worth it!
---
Mon, 11 November 2019
The Aquarian Gospel, Eschatology, and The New Age
"The end is near!" What does it all mean? In this sermon, Rev. John tackles old ideas with new insights to tackle the hard topic of fundamentalism and symbolism as the primary and secondary story, respectively, of humankind. He shows us that the world we seek is inside of us. "The Kingdom we seek is within and manifests inside before it does outside" he says.
---
Mon, 4 November 2019
Beyond Categorical Thinking
Listen to guest minister, Rev. Keith Kron, from the UUA Transitions office, as he describes what a T-Rex named Penelope, Pittsburgh, and a theologian can teach us about the future of religion and our commitment to equity and justice.
---
Mon, 21 October 2019
Can We Talk about White Fragility?
---
Tue, 15 October 2019
Swallow the Stars
Leika Lewis-Cornwell, Intern Minister asks, "
What is the cost of life freely lived?"
This message will explore the stories of those who have been asked to live hidden--to "pass" in race, gender, and/or sexuality. We will consider, together, the price they paid to fit in, and the space we create to belong. This is an auction sermon purchased by Carrie Kotcho, and will be in observance of National Coming Out Day.
---
Mon, 7 October 2019
Jewish Mysticism, The High Holy Days and YOU (forgiveness)
In this message, Rev. John discusses Atonement, the Brotham Jean case, and how to change the world through forgiveness.
---
Tue, 24 September 2019
Faith, Hope and Cancer
Rev. John Crestwell
---
Wed, 18 September 2019
Saving Faith
Join Rev. Kathleen as shed discusses our monthly theme Faith from a UU context. What does it mean to lose your religion and find it again? Tune in to this podcast...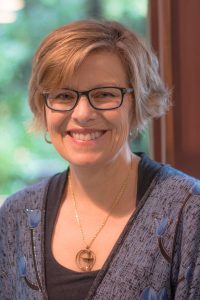 ---
Wed, 4 September 2019
Who Do You think You Are to Tell Me I Don't Matter?
It's taken us a long time to realize our value and our worth. It's easy to forget how a social justice movement can forget or simply fail to acknowledge the other. When UUs raise our Black Lives Matter banners, this sermon will give a voice to the forgotten.
---
Wed, 28 August 2019
Music as Liturgy w/ Thornell Jones, Lay Worship Leader
It is time to open our minds to the messages our bodies get through music, all aspects of music-major/minor key, rhythm, timbre, volume, and their changes-that can help to develop our spiritual expression. Music frees us from the confinement of thought that bogs us down and keeps us from moving forward in life.
---
Wed, 28 August 2019
Bearing Witness to Life on the Streets w/ Bob Ertman, Lay Worship Associate & Zen teacher
American Zen teacher Bernie Glassman developed Street Retreats to push his students to give up their fixed ideas and pay attention to life around them. We go out without money, sleep on sidewalks, and beg. Back in 1991 when Bernie first started his street retreats, folks would ask him: How much money do you bring to the people on the street? And he would say: "No money." Clothes? Blankets? Extra shoes? And he would say: "None of these. We bring ourselves."
---
Tue, 6 August 2019
The Importance of Ritual in our Lives
We have rituals for many occasions in our lives. We live by them and they are important. We need to honor rituals and create new ones to satisfy our continued lives.
---
Tue, 6 August 2019
Roots, Wings, and Grain Offerings
The Fourth Source of Unitarian Universalism is Christian and Jewish Teachings calling us to love. In the aftermath of 2 mass shootings, we will reflect on how the book of Leviticus in the Hebrew Scriptures can inform us how we can change, atone, and act for justice in these difficult times.
---
Tue, 6 August 2019
Shall We Panic Yet?
We Americans swim in the waters of a gun culture that increasingly threatens our well-being as well as our lives. Can we keep from drowning? How can we respond effectively?
---
Tue, 6 August 2019
Love Surrounds Us
The intentional deepening of our faith can benefit not only us but also future generations. Let's explore how living in a purposeful multi-generational community can be fulfilling and also an act of social justice.
---
Wed, 3 July 2019
Scotland, Silicon Valley, and Jesus Christ--Or, How Unicorns Got Their Stripes with Intern minister Leika Lewis-Cornwell
Cishet, pansexual, genderqueer, aromantic... As a Welcoming Church, we invite people to bring their full selves, but the spectrum of beautifully diverse identities can sometimes feel confusing to allies and some members of the LGBTQ+ community alike. This sermon will use the Gender Unicorn, a graphic by Trans Student Educational Resources, to explore identity, expression, and attraction.
---
Mon, 24 June 2019
1.5 Justice w/ UU Seminarian Joshua Long
In late 2018, the Intergovernmental Panel on Climate Change warned the world that we have only 12 years to prevent catastrophic damage to the Earth. Let's take a realistic look at climate justice and why choosing hope is our way forward.
---
Sun, 16 June 2019
Why We Sleep
Why do we sleep? Why did Arianna Huffington leave her job to devote her life to teaching people to live healthier lives through sleep and intentional self-care? Here's why we sleep and why we must prioritize it in our lives.
---
Sun, 16 June 2019
A Theology for Hot Mess Times Rev. Kathleen, Interim Minister
Every day we hear about a new crisis arising; whether the threat to women's reproductive freedoms, measles outbreaks, looming tensions in the Middle East, asylum-seeking families being cruelly separated or deported, white supremacy asserts itself at every term, glaciers melting – it's a Hot Mess! Every day we must practice a few core principles of our faith which allow us to persist and resist. Buy Rev. Nancy McDonald Ladd's new book: After the Good News: Progressive Faith Beyond Optimism for some advance reading!
---
Wed, 29 May 2019
When Statues Move (KR)
In this Memorial Day sermon, Interim Minister, Rev. Kathleen Rolenz, gives a compelling and riveting message on the racial and controversial events in Charlottesville, Virginia last year over the removal of the Confederate statue of General Robert Lee. Rev. Kathleen asks "What if the narrative you are telling yourself is a lie?" and boldly shows why one's personal stories can create false narratives that lead to war and violence. What can we do differently? Listen to this message.
---
Wed, 22 May 2019
Feel the Fear w/ Rev. John Crestwell
Fear and love are powerful motivators. Some say fear is more potent while others say love is the thing that links us all. We will examine curiosity, fear, fight and flight and show that we must do what the author Susan Jeffers says, "Feel the fear and do it anyway."
---
Tue, 7 May 2019
A Curious Faith with Rev. Kathleen Rolenz, Interim Minister
On May 5, 1819, The Reverend William Ellery Channing preached a controversial sermon at the Unitarian Church of Baltimore. Channing's sermon went "viral" and quickly established the Unitarians not only as religious liberals - but theological radicals.
---
Sat, 27 April 2019
Not Dead Yet! w/ Rev. Kathleen Rolenz
On Easter morning, the women disciples of Jesus came to the tomb, only to discover that he wasn't there. Fast forward some 2,000 years, and we'll discover a Jesus whose message of radical hospitality and inclusiveness is still very much alive and still in need of our purposeful engagement.
---
Thu, 18 April 2019
Five Things You Need for the Journey with Rev. Kathleen C. Rolenz
As your interim minister, Rev. Rolenz has been on this journey of transition several times. There are certain experiences that are common to all churches in transition; others are unique to specific congregations. Rev. Rolenz will reflect on the journey of UUCA towards the next chapter of its life, with some help from the five spiritual touchstones which can frame our life's journey.
---
Thu, 18 April 2019
The Road to Freedom w/ Leika Lewis-Cornwell
Freedom is not a single destination, but a series of roads we journey on together as we seek wholeness for ourselves and our world. This service will reflect on the lessons of Passover and the ways in which the journey of the Exodus still speaks into our own lives as we embrace and uplift freedom.
---
Tue, 9 April 2019
How We Decide with Rev. John T. Crestwell, Jr.
How do you choose to do or NOT do a certain thing? When or how do you know that your choice was the right one? In this message, Rev. John will utilize the social science scholarship of author Jonah Lehrer as he explores the intricate processes and decisions involved in finding and living in wholeness and happiness.
---
Tue, 2 April 2019
Pele and the Dragon with Leika Lewis-Cornwell
In celebration of Women's History Month and the commitments we make together to justice, this sermon explores epic journeys in myth, history, and our own lives.
---
Tue, 19 March 2019
Journey of Souls (Life After Death?)
What happens when we die? Today I examine spiritualism, reincarnation and life after death using some personal transcendent experiences, history and current writings, Rev. John explores the mystery of death and the afterlife.
---
Mon, 11 March 2019
Thanks For Staying w/ Rev. Kathleen Rolenz
Unitarian Universalists generally believe that we are autonomous, independent individuals who have the right to do with our lives whatever we wish-including the right to end it. This sermon was inspired by the book Stay by Jennifer Michael Hecht who argues that suicide violates not a moral law but a human ethical imperative to stay alive with and for each other.
Trigger Warning: This sermon contains sensitive content on suicide and discussion around mental health. Please be advised with children listening and seek help if you are having thoughts of depression or suicide. Ministers are available for Pastoral Care and can direct you to proper mental health agencies.
---
Mon, 11 March 2019
A Great Bundle of Humanity with Rev. Kathleen C. Rolenz
Frances Ellen Watkins Harper was an African-American abolitionist, suffragist, poet, teacher, public speaker, and writer. She was active in social reform and was a member of the Woman's Christian Temperance Union, which advocated the federal government taking a role in progressive reform. Her writings, poetry, and theology all leaned towards Universalism. Within her powerful life story, we may find lessons for our own to encourage, challenge and inspire us.
---
Mon, 4 March 2019
I've Seen the Promised Land! with Rev. John T. Crestwell, Jr.
We talk of our journey to the beloved community all the time. We aspire to create a place that is diverse and welcoming to ALL. What does that look like when it is realized? How will we know when we get there? In this service, Rev. John will share his vision for the UUCA congregation, in particular, and Unitarian Universalism, in general, with great hope, and determination.
---
Mon, 18 February 2019
Trust but Verify w/ Rev. John Crestwell
Who do you trust? Why do you trust them? Have you lost trust in someone or something? How do you get trust back? In this interactive service, Rev. John will lead you through some of the Soul Matters materials to get to the heart of the matter: Trust but verify!
---
Wed, 6 February 2019
Trusting Mercy w/ Rev. Kathleen Rolenz, Rev. John Crestwell, and Leika Lewis-Cornwell
The theme for February is "Trust" and there are many ways in which trust can be both eroded and built. The Ministry Team will reflect on the role of vulnerability, forgiveness, and mercy as it is experienced in the hard work of building relationships, dismantling oppression, and working for justice in our community.
---
Mon, 21 January 2019
Our Civil War
It is said that old wounds fester. Could it be that we are still fighting the Civil War in America? Is it possible that the Civil Rights Movement was a continuation of a quintessentially American story about tribe, race, resources, and power?
In this message, Rev. John looks at history and suggests that we are fighting a war for civility.
---
Fri, 4 January 2019
Ice Cream for Astronauts w/ Intern Minister Leika Lewis-Cornwell
From the cold vacuum of space to the lush wilds of earthly jungles, Wanderers have been heading out to explore the unknown since the dawn of time. No matter how intrepid these explorers, though, some of the small-some might say silly-reminders of home have traveled with them on their journeys. This multigenerational service will examine the ways we strike out to know mystery, and the things that keep us grounded on the way.
---
Tue, 11 December 2018
Does God Exist w/ Rev. John Crestwell
Does God exist? Perhaps we've all thought about this question? I have, often, and have drawn a few conclusions. Are you atheist, deist, theist, or none of the above but still believe in a greater good? How do you celebrate the holidays when they are based upon a narrative that says God entered the world through the birth of Jesus to lead humanity to salvation? In this holiday service, Rev. John will tackle the mystery of God and posit that everyone believes in a higher power.
---
Mon, 3 December 2018
Let the Mystery Be with Rev. Kathleen C. Rolenz
We spend much of our life trying to figure things out - where we came from, who and what are we and where we are going; yet woven in and amongst all of these questions persists randomness, uncertainty and deep mystery. This sermon will explore the spiritual practice of engaging with the unknown.
---
Tue, 27 November 2018
The Long Goodbye w/ Leika Lewis-Cornwell
The holidays can be a time of joy and also a time of struggle. This service will open space for all the complicated feelings we carry during this season of light and darkness.
---
Tue, 13 November 2018
Remembering Democracy with Revs. Kathleen Rolenz & John Crestwell
Unitarian Universalists 5th principle encourages us to affirm and promote: The right of conscience and the use of the democratic process within our congregations and in society at large. In a joint sermon following the mid-term election, Revs. John and Kathleen will reflect on the meaning of democracy in a nation divided by the threat of tribalism. Can this election serve as a wake-up call for a new era of civic engagement? Or, is democracy in deep peril?
---
Mon, 22 October 2018
Welcoming the Stranger
"Be welcoming" we are told. It's actually hard to be truly welcoming. Why? As religious people, however, it is what we do. It's who we are.
In this message, Rev. John tells the story of UUCA's Black Lives Matter sign and the confession of a young man who stole it. He ends with the call for UUs to not think small and even though it's counter-intuitive, to open its doors even wider to welcome the strangers looking for our UU sanctuary. Enjoy...
---
Mon, 15 October 2018
A Holy Pause
In the midst of the fight for justice, how do we care for the spirit? This sermon will examine the history of armistice, and what that means for the ways we create sanctuary.
- Leika Lewis-Cornwell, Intern Minister
---
Mon, 1 October 2018
Waking Up Woes and Wows
In liberal circles being woke is a popular saying these days. It's in to be aware-but aware of what? Rev. John delves into why there are woes and wows as we awaken to the true realities of what life really is.
---
Mon, 17 September 2018
Is Forgiveness the Only Option?
There are plenty of misconceptions about the role of forgiveness in our lives. Some of these are indeed grounded in religious teachings; others are secular attempts to express the need to forgive. But what about the commitment of acts which are unforgivable? What do we do with those? Rev.Kathleen delivers a message that explores forgiveness, resentment, and moving through some of life's most difficult and heartbreaking moments.
---
Tue, 28 August 2018
If We Are Broken How Can We Expect Our Children to Be Strong? with Shauntee Daniels
Shauntee Daniels, Worship Lay Minister, examines the words of Frederick Douglass It is easier to build strong children than to repair broken men. Right now, children of color are at risk, we know that for sure. But when we examine the facts all children are at risk. What are the risks? How can we look at ourselves to help all children be strong?
---
Mon, 20 August 2018
If a Tree Speaks in the Woods with Lisa Fleeharty
Current science is discovering that trees and other organisms can and do communicate with each other. Hear how Lisa Fleeharty explores how this informs our understanding of our seventh principle and its connection to the first (and eighth!).
---
Thu, 16 August 2018
Life and Death Came to Dinner with Dayna Edwards
Listen to UU seminarian and former DRE Dayna Edwards as she explores the ways in which life and death conspire to keep us in balance whether we like it or not. Her words are timely given our recent tragedy.
---
Mon, 6 August 2018
What Will UUCA Be Like in 2025? with Thornell Jones
We all think about our own life and how it will change over time. It is prudent to think about how our church
will change. Even though we are addressing our documents and taking an inventory of our activities today, we have taken
a
major step
in
adopting
the
8th Principle. How will this affect
the
church community and help us grow our faith? How will this expand
the
breadth of our reach?
---
Wed, 25 July 2018
How We Heal with Rev. Kathleen C. Rolenz
When our bodies are wounded, the body kicks into high gear to begin the process of healing. From the common cold to more serious diseases or injuries, our body intuitively knows how to heal itself. When we are faced with trauma, grief and/or loss we need to pay equal attention to how our we heal emotionally and spiritually. The good news is that healing can, does, and will occur. As we seek to heal from a collective trauma, we'll look at ways to continue that process in the days, weeks, months and years ahead.
---
Tue, 17 July 2018
The Sacred Art of Joy with Leika Lewis-Cornwell 
This interactive service will draw from multiple sources and traditions to examine
the
"golden rule" and what we can learn from each other about embracing
the
joy
in
life.
Reading is by Whitney Houston, The Greatest Love of All
Read by Worship Leader Alethea Shiplett
---
Mon, 9 July 2018
Love Actually - Reconciliation Among Siblings
Join Worship Leader, Jane Carrigan and she explores forgiveness, letting go and reconciling her relationship with her sister through the spiritual practice of "Ho'oponopono".
---
Sun, 8 July 2018
Wendi Winters Memorial Service Entire Service
This is the entire service save the first 15-minutes, unfortunately. There is a live stream and also a videotape version coming soon. This version is 2:22 minutes but worth every second. Thank you Wendi for your bravery and love of what you do!
---
Sun, 8 July 2018
Eulogy for Wendi Winters
On June 28 at 2:33pm, We lost an incredible member of our congregation, Wendi Winters. Her service was too large to be held in our sanctuary with a 250 capacity. We moved the service to Maryland Hall which holds 726. There were over 1000 in attendance (standing room only); and another 1,000 watching our live-stream. "This is the biggest thing to happen in the life of our congregation to date," many said.. We have all been profoundly hurt and changed.
On this UUCA podcast, Rev. John Crestwell, shares his Eulogy to/for/of Wendi Winters, our hero. He wants all of us to do what Wendi would, "Not cower in tough times" and to "Be the change we wish to see," as Gandhi said. We will never forget you Wendi!
Below is the picture she took of Rev. John in 2008. It's a good picture!
---
Mon, 25 June 2018
Universalism...Our Saving Grace
In 1920, Olympia Brown gave her final sermon entitled, "The Opening Doors," a few weeks after the passage of the 19th Amendment which gave women the right to vote in America. This victory sermon was a reminder to the Universalists in Racine, Wisconsin to remember their shared salvation and how they are called to be a blessing to others. A century later, this message may still ring true for us.
---